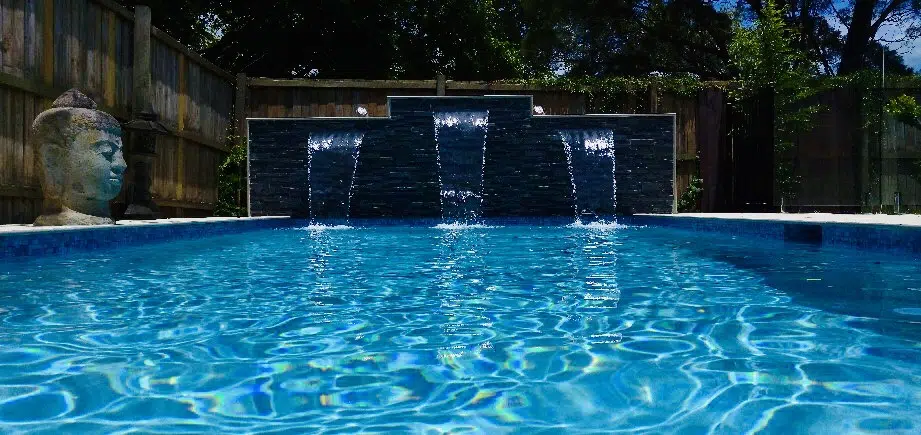 31 Oct

Why Build a Concrete Pool?

Nothing feels better than splashing around in your own pool on a hot day during Queensland summer. So, if you've been planning to build a backyard pool for your family, now is a perfect time.

Investing in a concrete swimming pool may be slightly more costly compared to a fibreglass or vinyl-line pool. However, it has far more advantages which you'll find beneficial in the long run, despite the bigger financial investment upfront.

Oasis Pool Constructions has over 20 years' experience in building bespoke concrete pools and can help you build an inground pool that fit your family's needs in the Brisbane and Gold Coast area.

Here are the reasons why concrete pools are superior:
Flexibility in Design
A concrete pool is more flexible in terms of design. This is perhaps its biggest advantage over a fibreglass swimming pool. It can be customised to fit exactly space in your backyard, however unconventional its shape and size may be.
A concrete pool can also be built in-ground and out-of-ground, whichever is more suitable for your unique property. More importantly, this type of pool can be easily decorated to blend well with your outdoor space.
More Creativity
Concrete pools lay a better foundation for more stylish and attractive designs. If you want to include a centre island, a spa, or a water feature; it can be fitted seamlessly with a cemented pool.
A concrete pool is also more suitable if you want to have steps, ledges, curved walls, beaches, and seating areas. Talk to one of our builders at Oasis Pool Constructions and you will be happy to come up with different unique designs for your concrete pool.
A Lasting Investment
Furthermore, one of the greatest advantages of building a concrete pool is the lasting quality of your investment. This type of swimming pool is hard-wearing and will take ages and ages before it requires repair. A concrete pool is something your grandchild can still utilise even after many years. If you want your pool to be enjoyed by generations to come, then a concrete pool is what you need to build.
Variety of Finishing Options
Unlike fibreglass pools, a concrete swimming pool offers a wide range of interior finishing options for you to choose from. Do you fancy pebbles or quartz? A coloured render? It can be easily done with a concrete pool. And nothing's wrong with the classic tile finishing either. With a concrete swimming pool, you definitely have many choices.
Build A Concrete Pool with Oasis
A swimming pool is a great home amenity to add this summer, and a concrete pool is a perfect choice. Aside from the advantages mentioned, concrete pools will also give your property more appeal and more value when installed correctly. Oasis Pool Constructions can help you with that.
Our expert designers can help you choose the best pool design for your property that fits your family's needs. We'll help build your concrete pool from ground-up and guide you throughout the whole construction process.
Call Oasis Pool Constructions on 07 5649 9810 or fill out our online form to learn more about designing and building your custom concrete pool on the Gold Coast today.